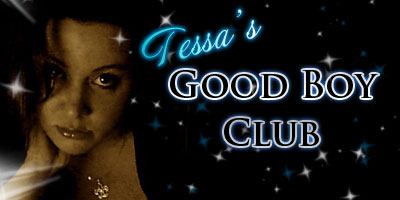 For every hypnosis recording I put out, there are 1 or 2 that get shelved for one reason or another. Sometimes, I think they are too soft or too hard, too short or too long, someone just put out something similar, etc. and they just wind up sitting on my computer, occasionally shared with a friend or subject. Every time I share one of these files, I get asked "why don't you release that for sale?" I never have a good answer other than there was some small reason I did not feel the session was "A" material. What am I left with? Over 50 files that I sort of consider B-sides.
I started to think if the people that already love my work enjoy these files so much, then wouldn't my favorite good boys enjoy them as well? Here's what I decided to do. July 5th, I am opening a little online club for my good boys to enjoy these files and some other perks as well! I'll start with 10 of the unreleased files and add a few each month. There will be exclusive pictures, an intimate blog, sneak peeks on new releases and discounts on custom sessions, live sessions, and more.
Here's the catch. This is not open to everyone. Not just any person can join and grab all the files. I'm only accepting memberships from those that have established contact with me in the past in some way that was genuine and sincere. If you have left me unsolicited reviews, dropped a kind note, have a strong purchase history, flirted shamelessly, bought a custom hypnosis MP3, or become my friend….then this is for you.
Tessa's Good Boy club is opening July 5th and will only be available on an annual membership basis. If you join before July 5th, you will get your first year for only $99 ($149 after July 5th). I'd really like to invite my good boys to take the VIP entrance into my work and my life. You know who you are! Just contact me and I'll get you setup with login information so you can cut in line the moment the site opens!
To recap…
Tessa's Good Boy Club
-Over 50 exclusive erotic hypnosis MP3s added each year
-Intimate blog that goes beyond what you see anywhere else.
-Exclusive candid photos and eventually video that you won't find anywhere else
-Sneak peeks and extended samples on all upcoming general releases
-Special members only discounts on everything from recordings to custom and live sessions!
Only $99 until the site opens on July 5th ($149 after opening)
The fine print: This is completely separate from any other offers I have out there. MP3 club discounts and coupons do not apply to memberships for Tessa's Good Boy club.